The Museum has different rooms, such as the conference room provided with an amplification system, the multi-purpose room with a large terrace, the dining area and the big courtyard. They all are used for cultural events, conventions, conferences, exhibitions and other private events. Such activities, against payment of a fee as required by Law, conform to the institutional activities, for which the rooms are used.
The rooms have a car park and an entrance, which is independent of the museum. There are no architectural barriers.
Director Elena Laforgia
pm-cam.maddaloni@beniculturali.it
mbac-pm-cam@mailcert.beniculturali.it
Via Caudina (Casino dei Duchi Carafa), 313 – 81024 Maddaloni (CE)
tel. +39.0823.200065
fax + 39 0823 203980
For further information visit www.polomusealecampania.beniculturali.it
The Conference Room
The Conference room is next to the courtyard and can hold up to 100 people.
It has a projection screen, an amplification system and a speaker's table.
The Courtyard
The Courtyard covers an area of 1060 sq. m. and is suitable for open-air shows and/or events.
The Multi-purpose Room
The room, of about 140 sq. m., is a multi-purpose room suitable for exhibitions and events. It has an independent entrance but you can also have access to it though the museum rooms.
The room with annexed terrace, the dining room on the ground floor and the conference room are independent buildings and have an independent entrance. They are suitable for events that require a series of spaces.
The Terrace

The Terrace, of about 160 sq. m., is connected to the multi-purpose room by an anteroom.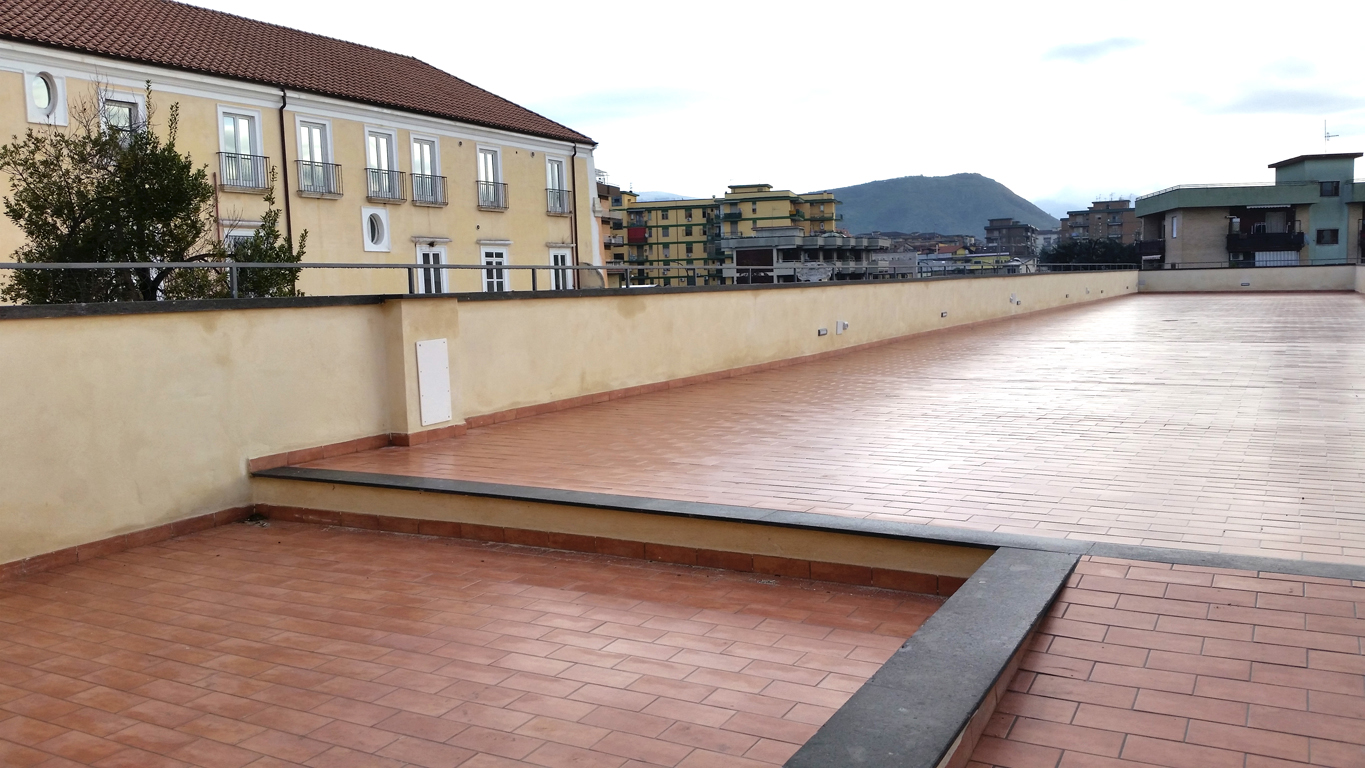 The Dining Area
The Dining Area, of 140 sq. m., is on the ground floor and you can go there from the courtyard. It is under the multi-purpose room and is connected to it by an internal staircase. The room has a kitchen area and personnel services.